1 Gallon oil-infused Versagel (order separately from other supplies or you'll be refunded)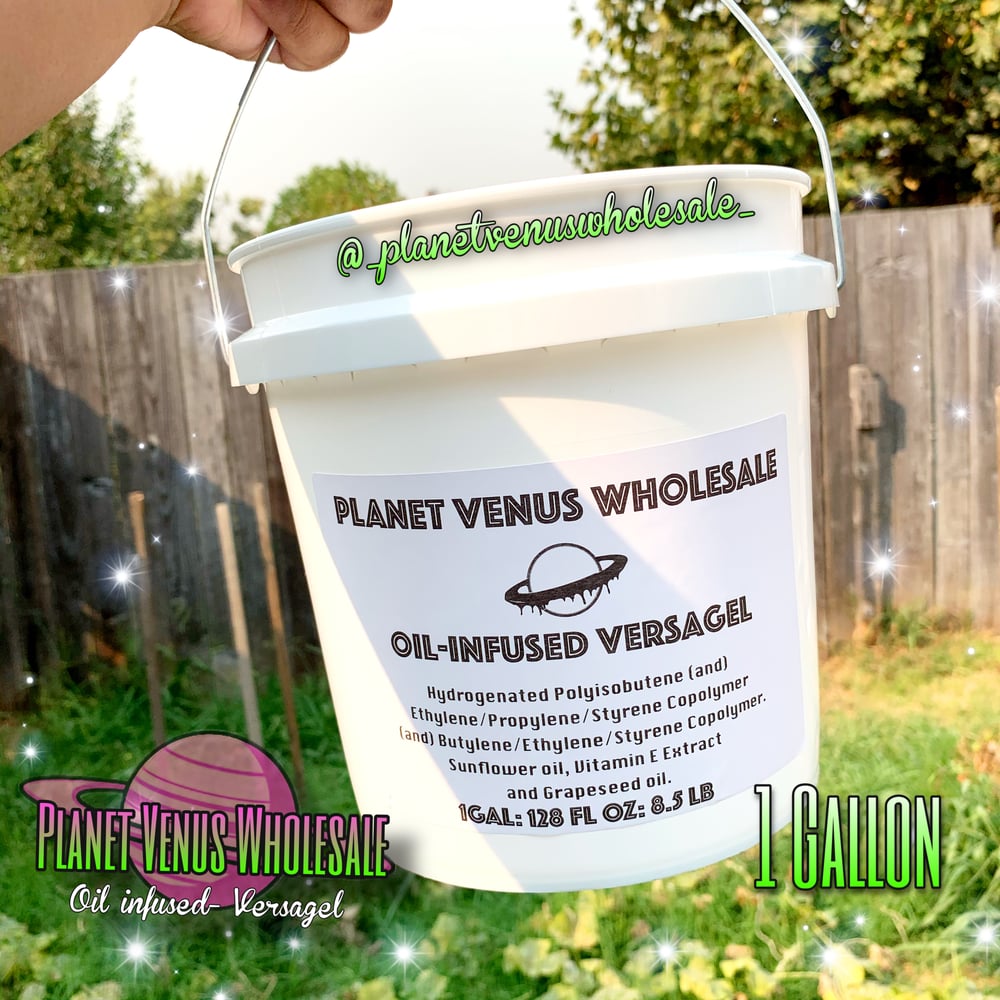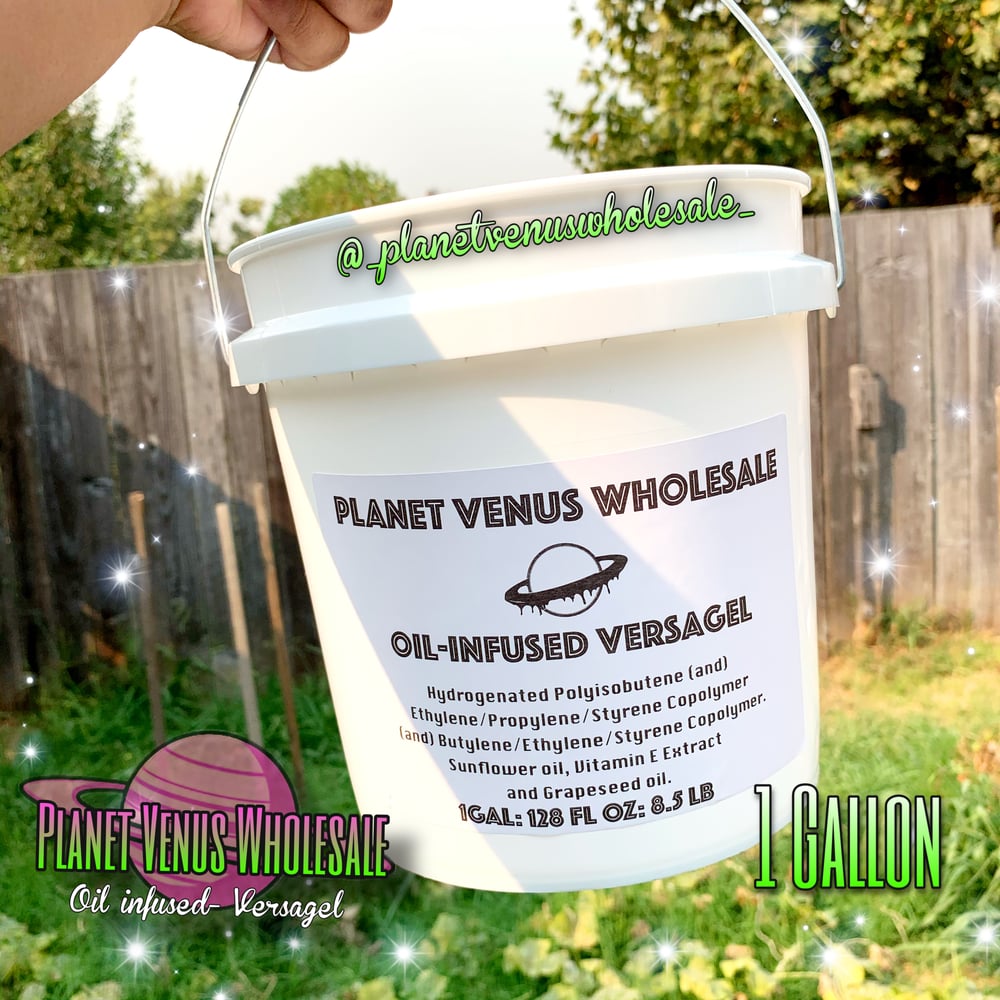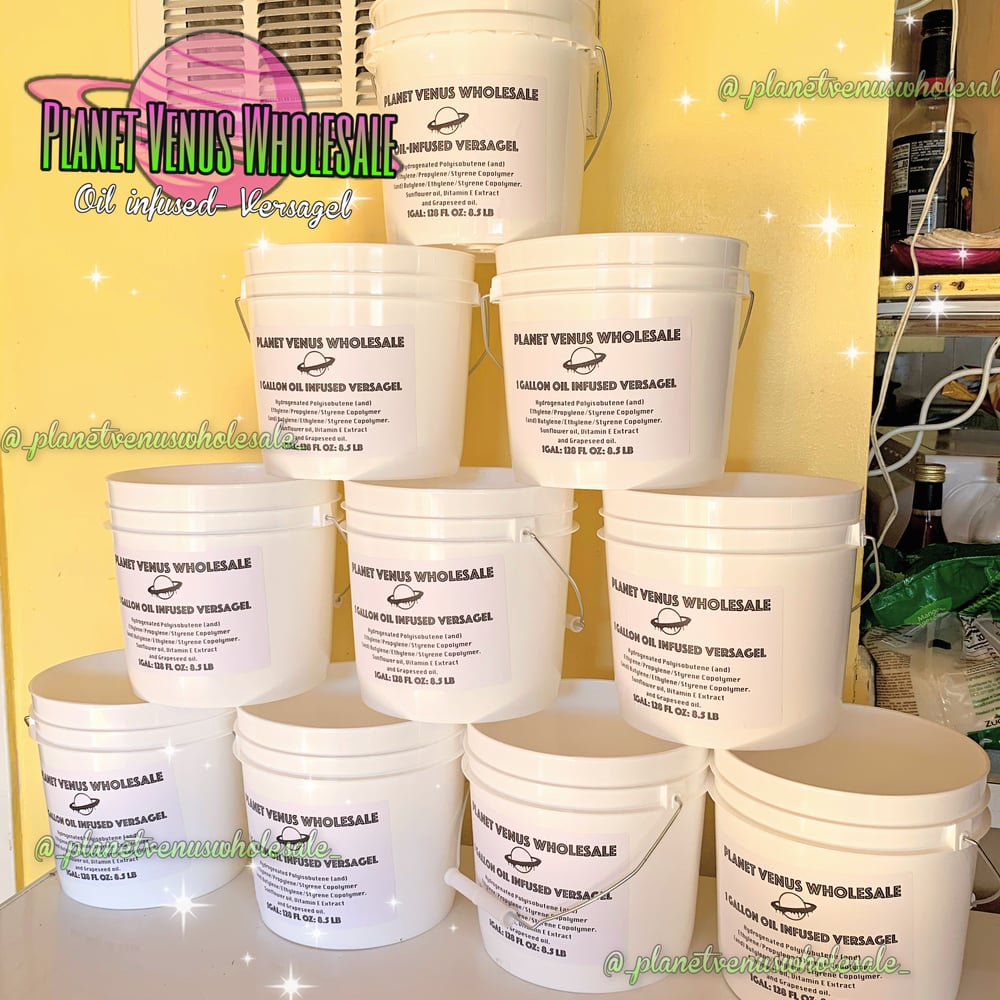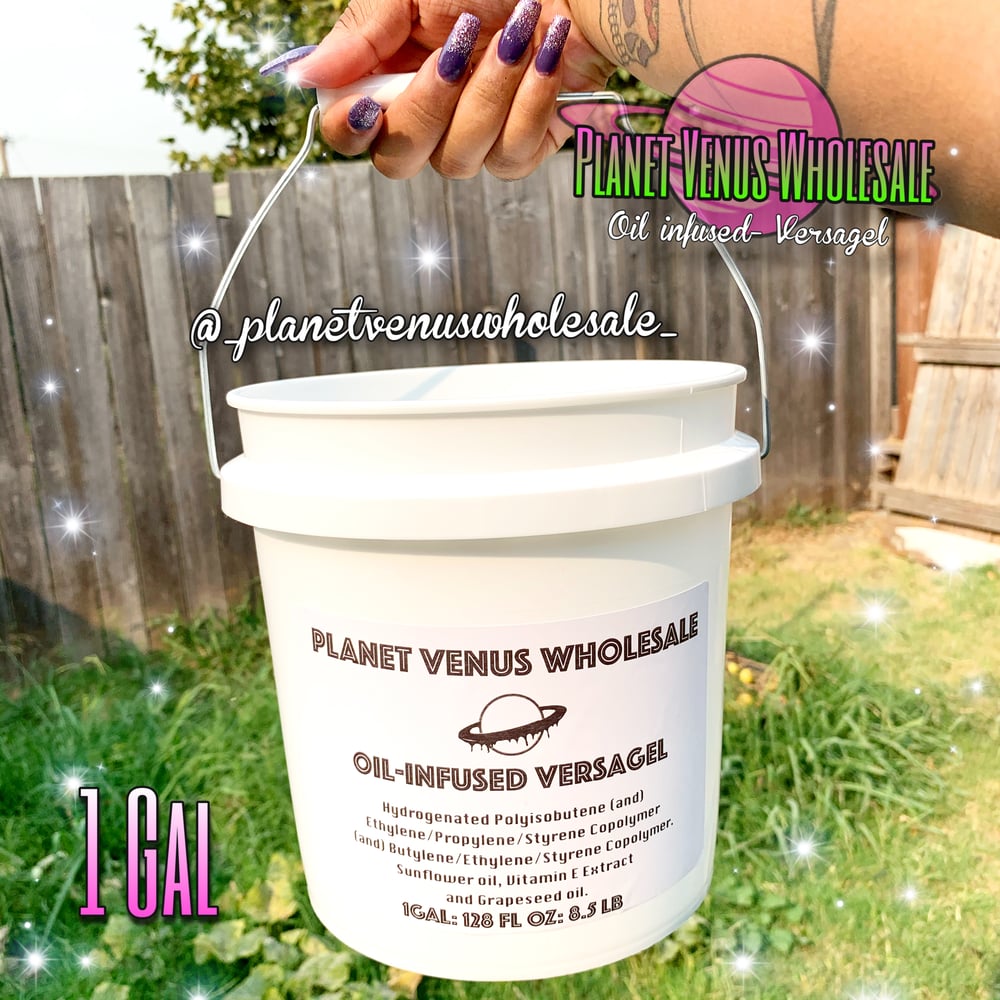 This is about 9lbs
About 130 oz
Takes 1-9 days to process then it ships priority mail!
Ingredients: Hydrogenated Polyisobutene (and) Ethylene/Propylene/Styrene Copolymer (and) Butylene/Ethylene/Styrene Copolymer. Sunflower oil, vitamin E extract and Grapeseed oil.
There is a slight yellow tint this is because of the oils I use. Please note when you fill your tubes you CANNOT see the yellow tint. It fills clear. I use this formula for my own clear glosses and many other gloss businesses make clear gloss with grape-seed or sunflower oil.
If you are USA BASED ONLY choose free shipping at the check out!
The @_planetvenuswholesale_ versagel is vegan, FDA approved standard formula. It is then infused with all natural, organic sunflower oil, vitamin e and grapeseed oil.
Never any coconut oil so no worries for allergic reactions in your customers!
They're 135$ with FREE SHIPPING USA only.
( please order separately from other supplies!) if you don't you will be refunded 🥺🤍✨