Exfoliating Body Polish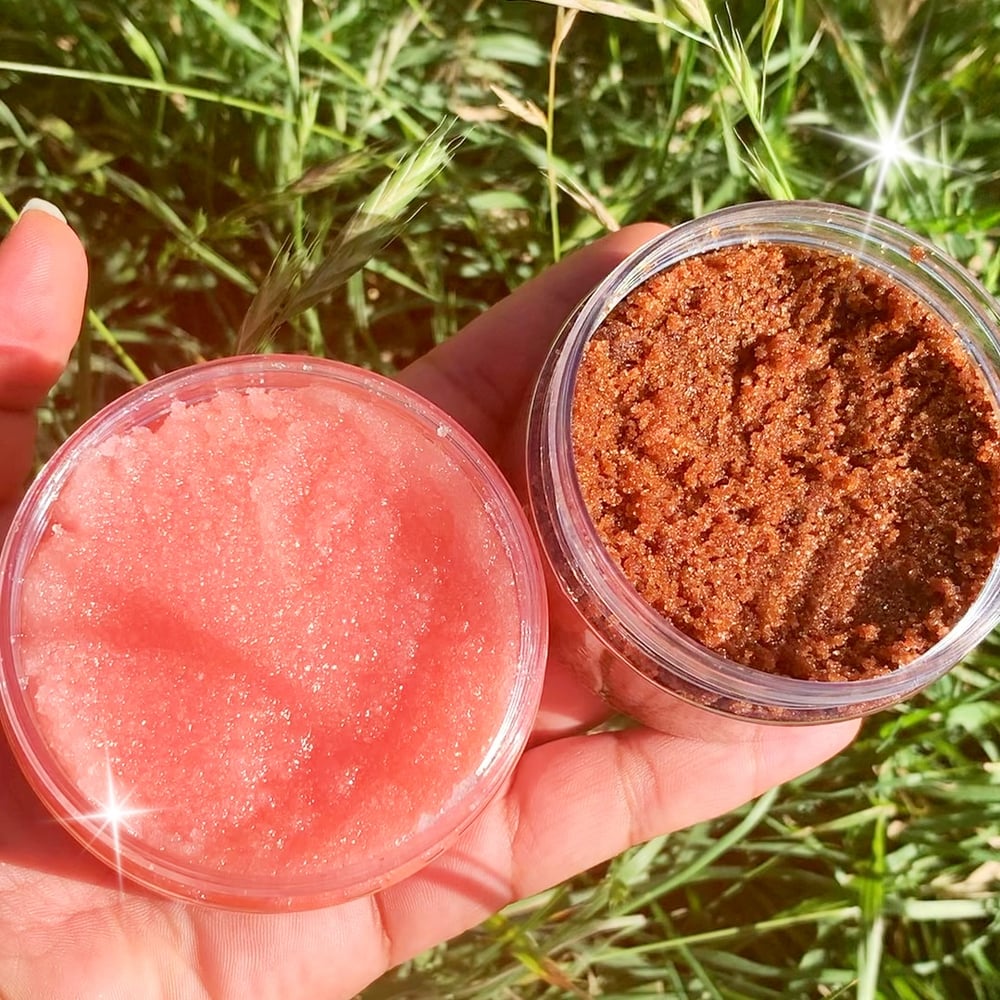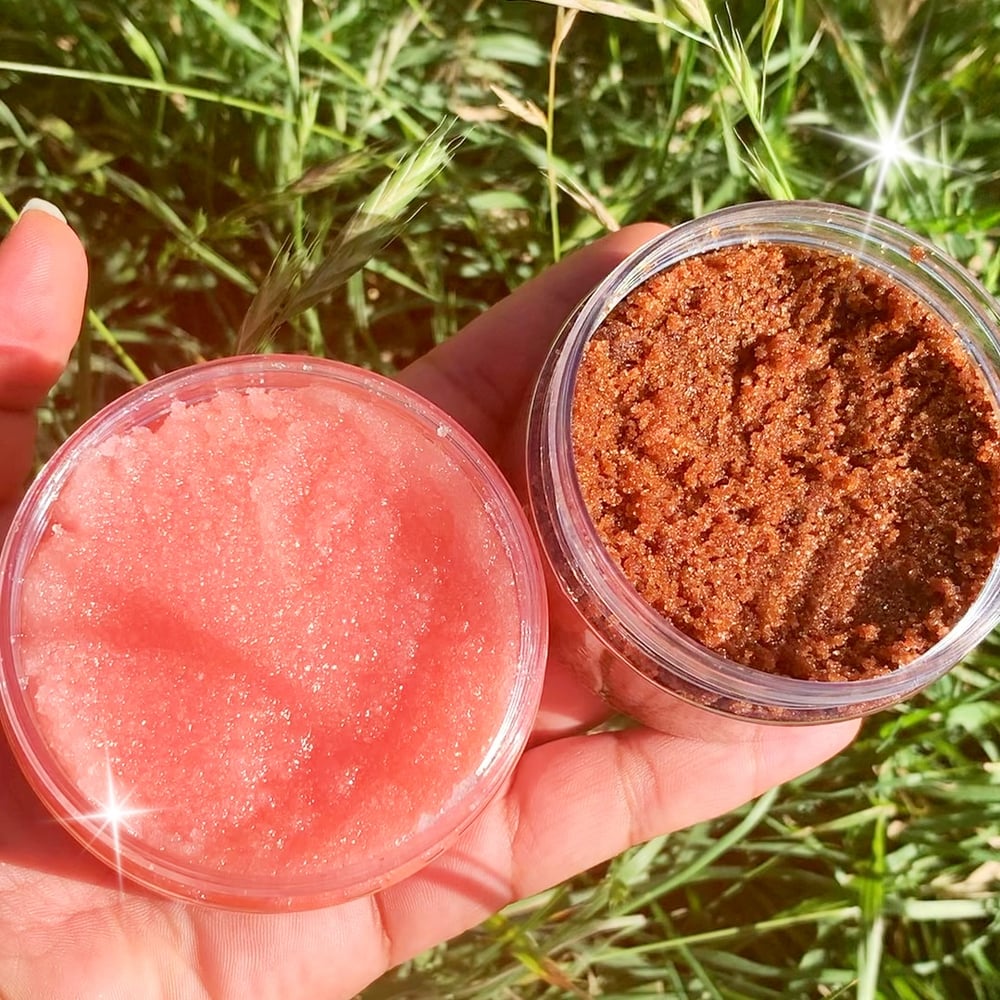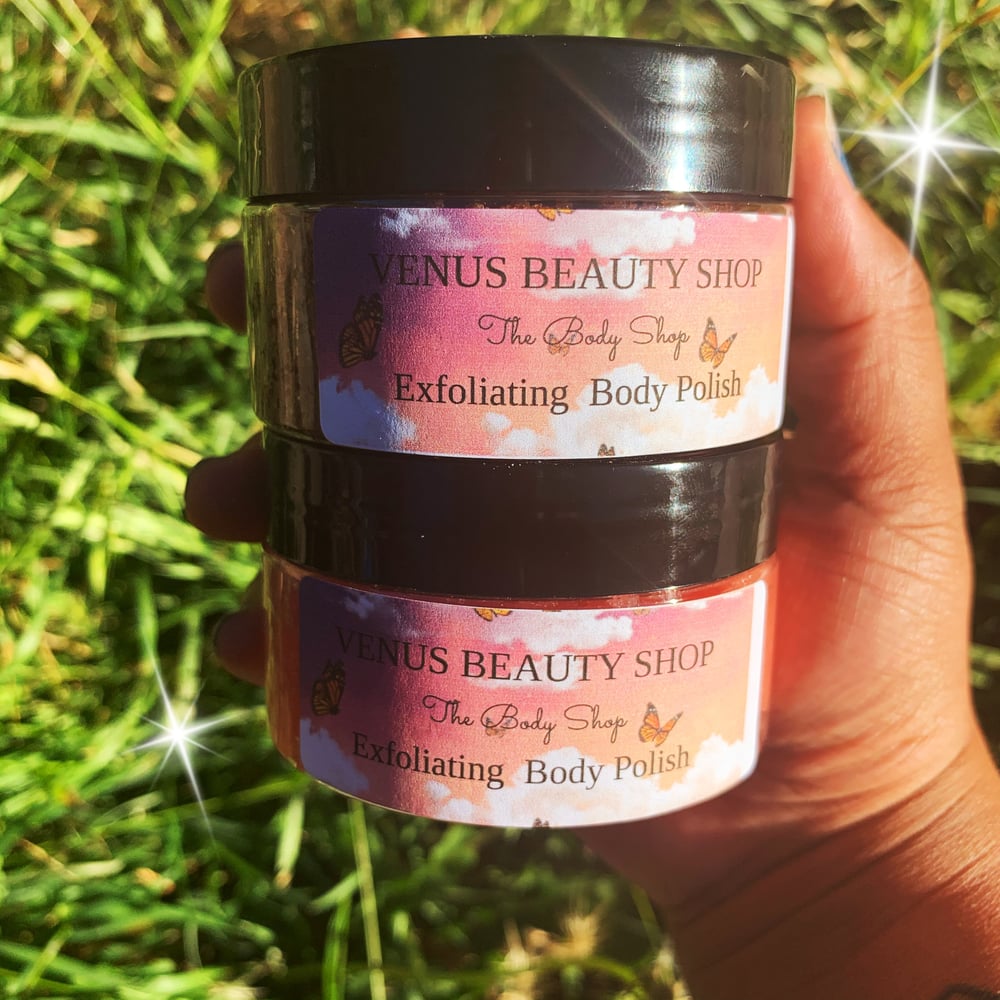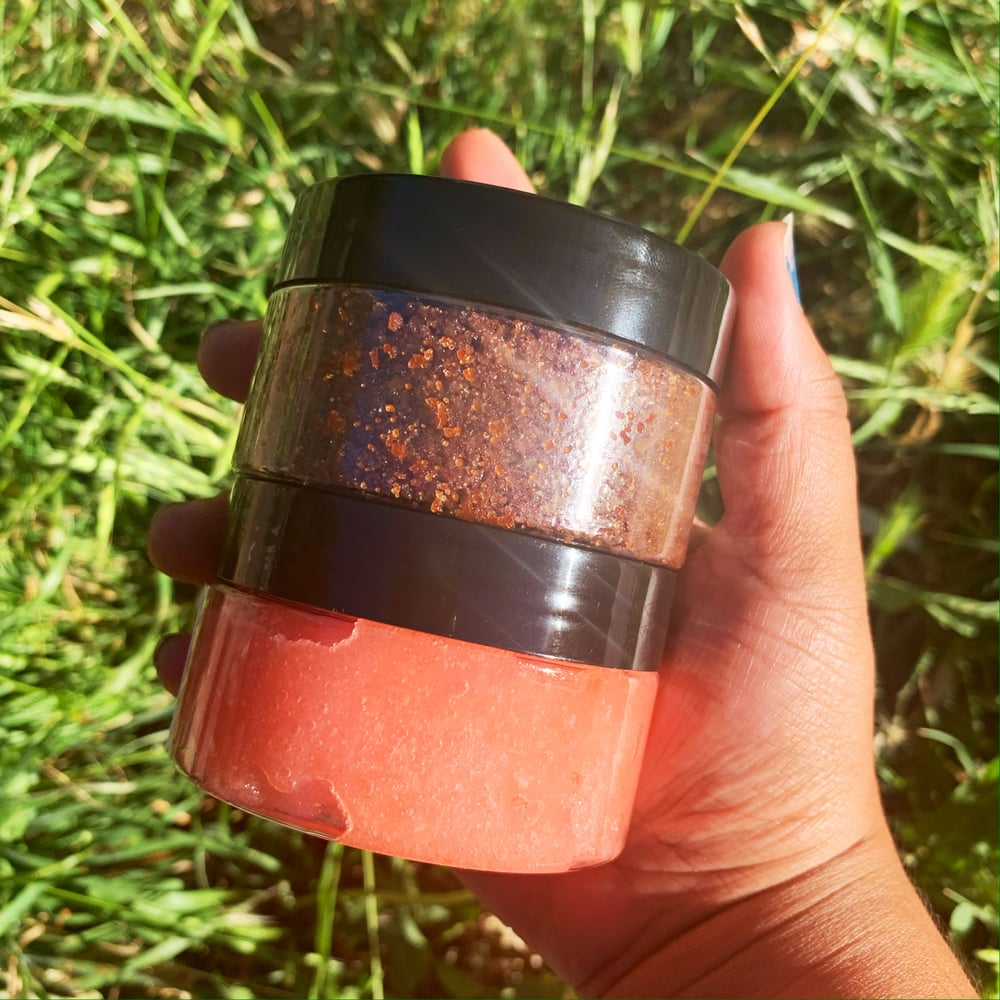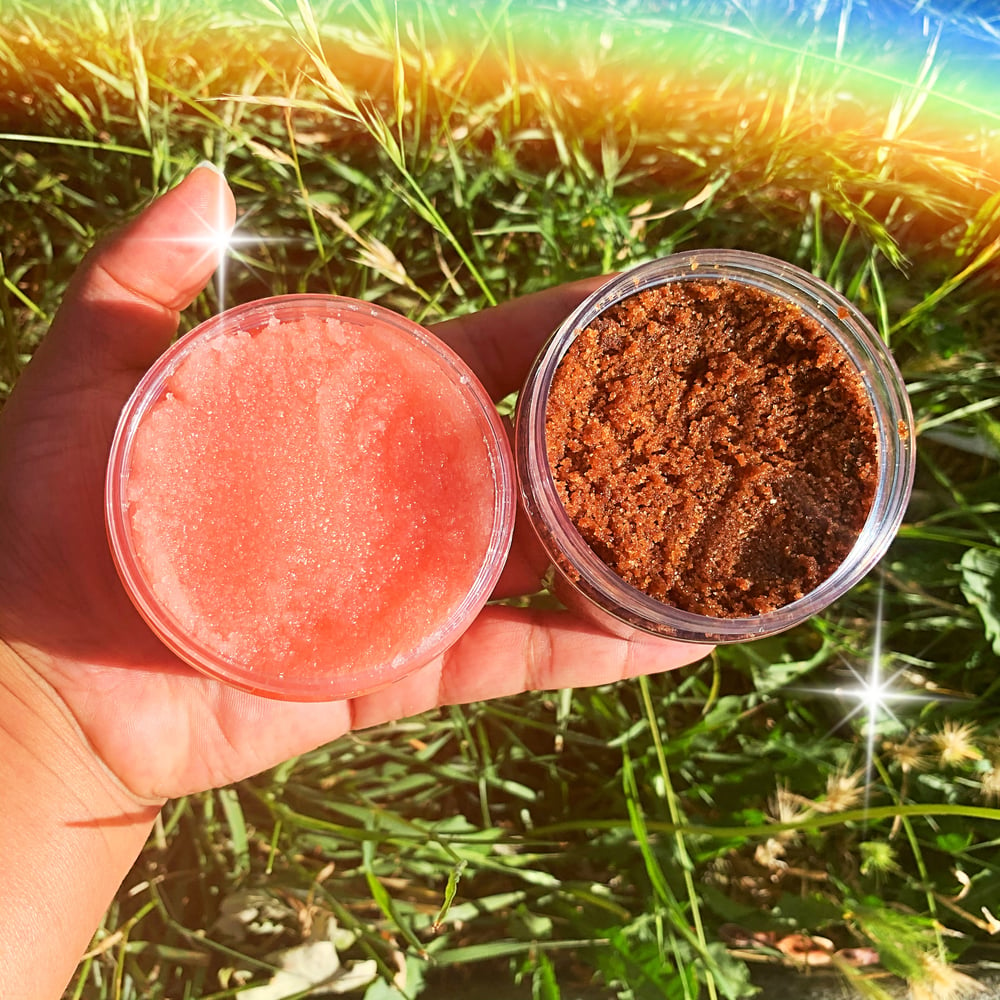 The peachy pink one is bae-cation and the other is "Chocolate Dream"
Baecation is a strawberry, mangoe, Apple and melon scented,
Chocolate dream is made with 100% cocoa, Bustelo coffee a blend of citrus scents and organic sugar!
Both are specially made with vitamin e, jojoba oil, castor oil, coconut oil, chamomile extract, natural flavors and fragrance as well as organic pure cane sugar for an AMAZING and nourishing experience for your skin. Body exfoliators are incredible for reducing hyperpigmentation, cellulite reduction, reducing I grown hairs before shaving, moisturizing, nourishing and cleansing the skin of dead skin/bacteria.
Can be used anywhere on the body!