175 PAGE ROYALTY VENDOR LIST 🤍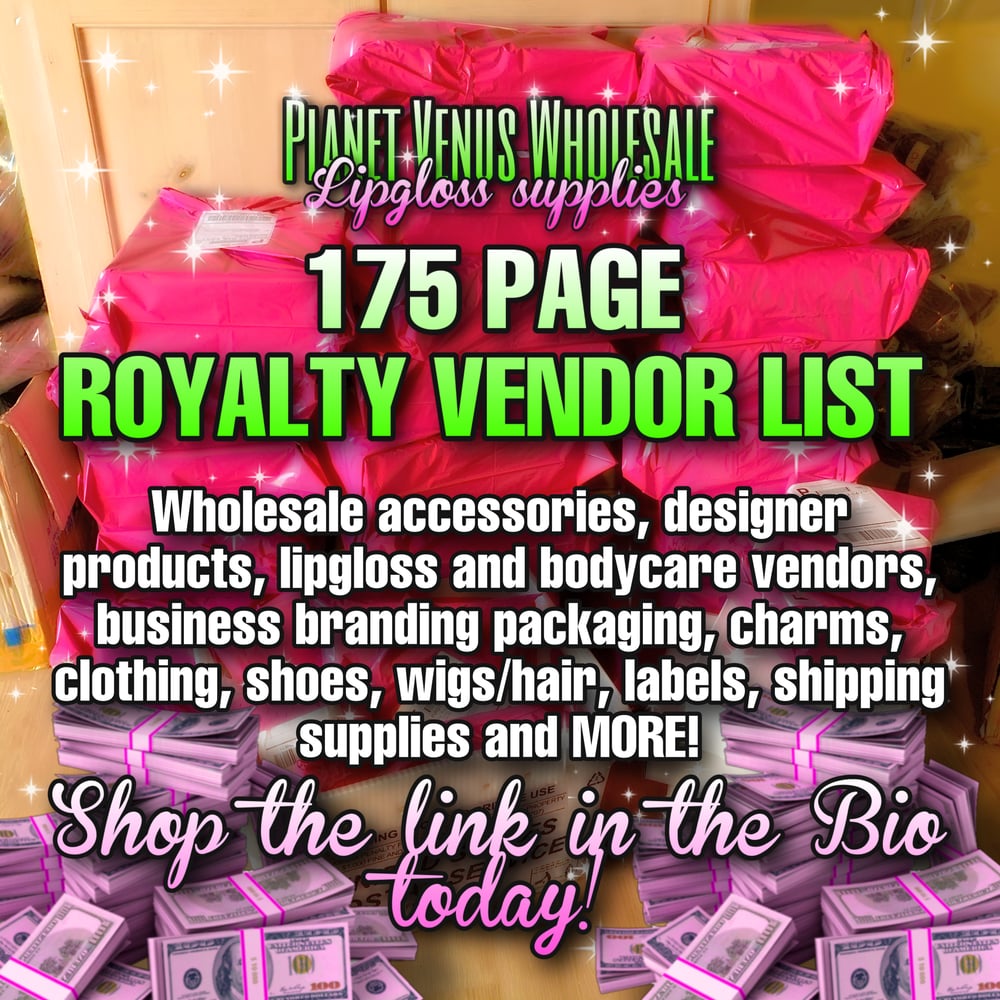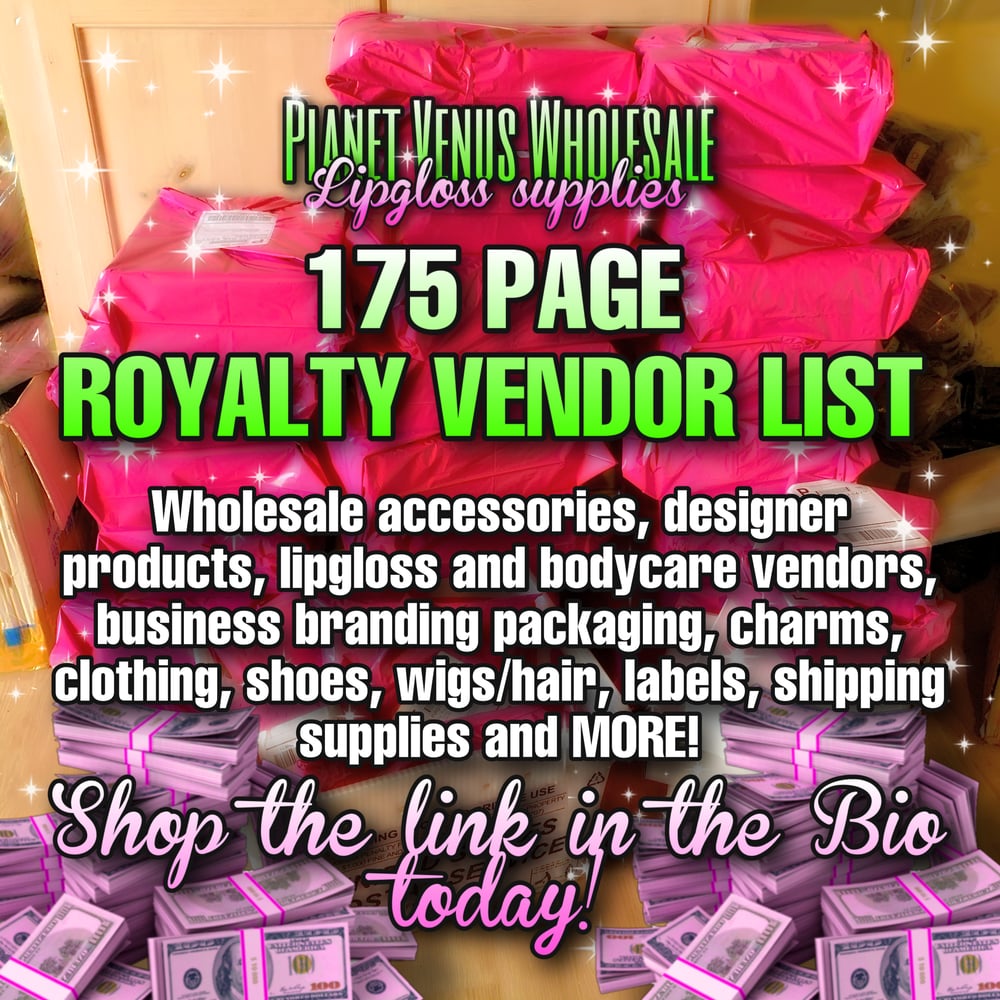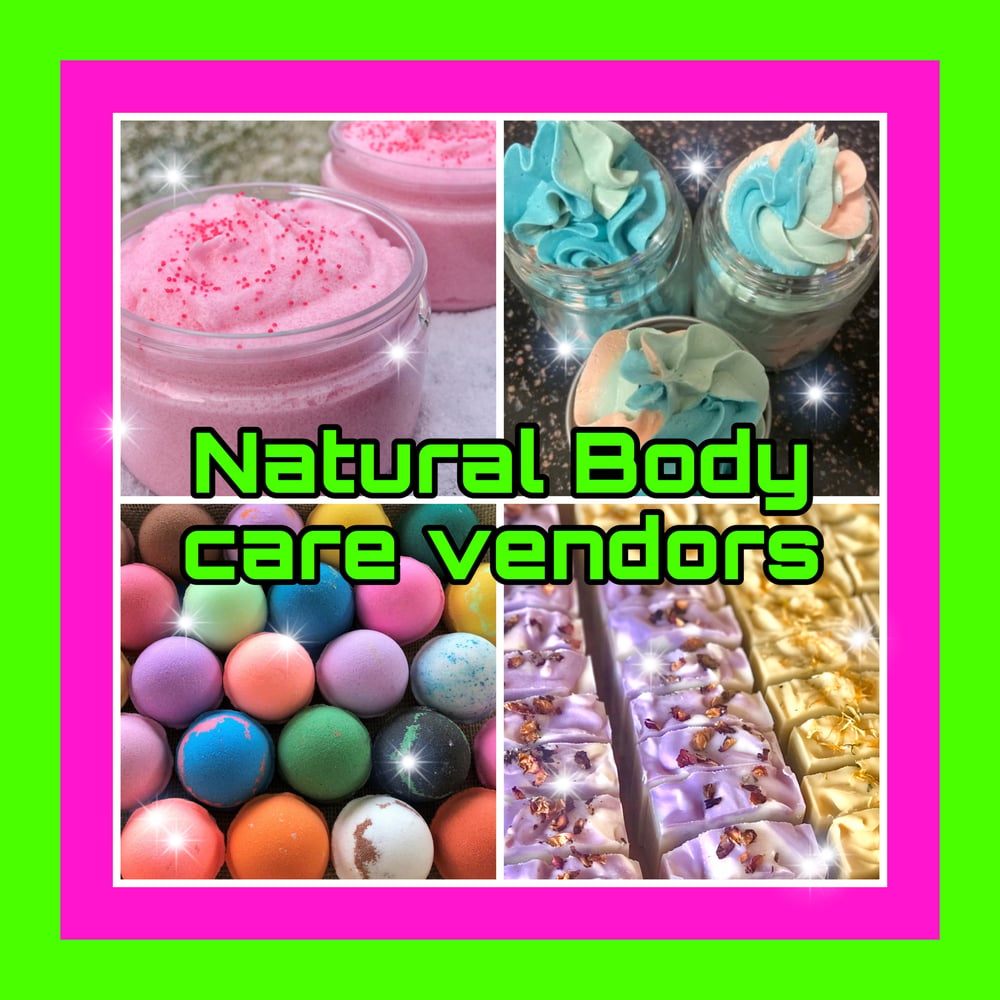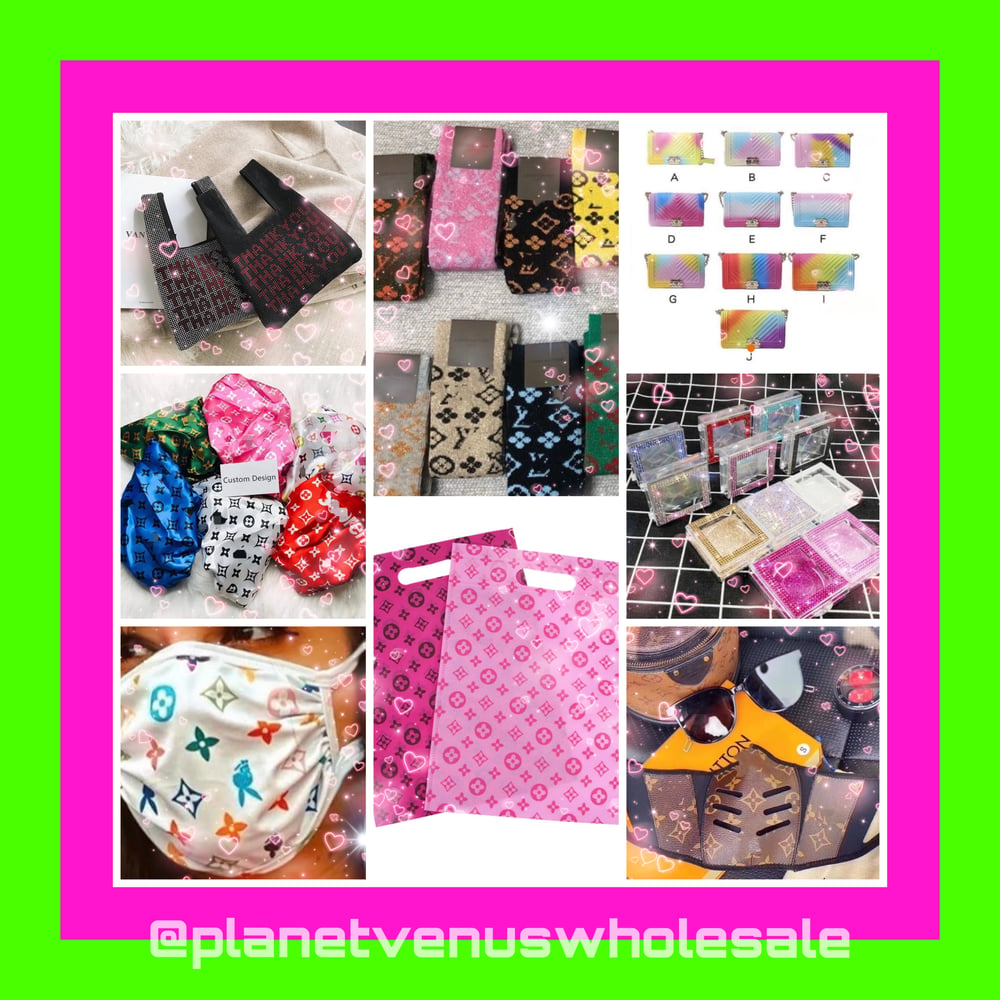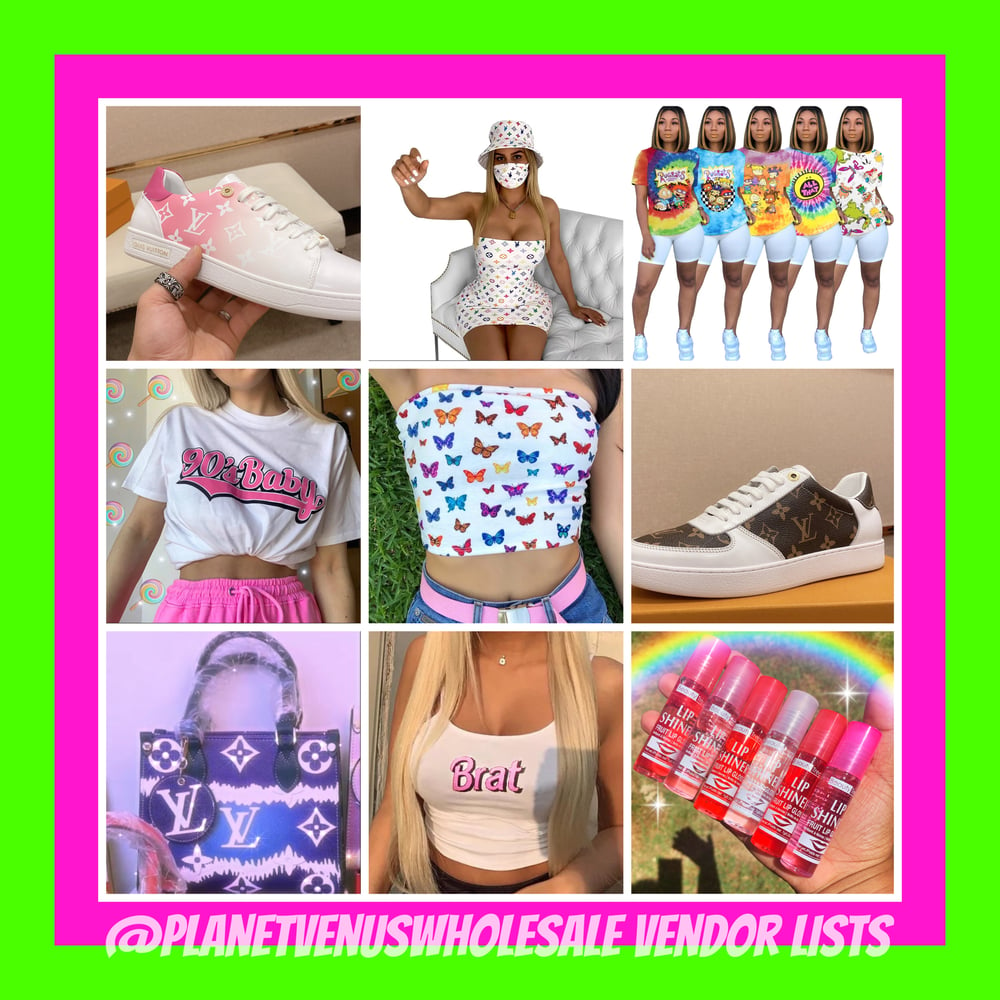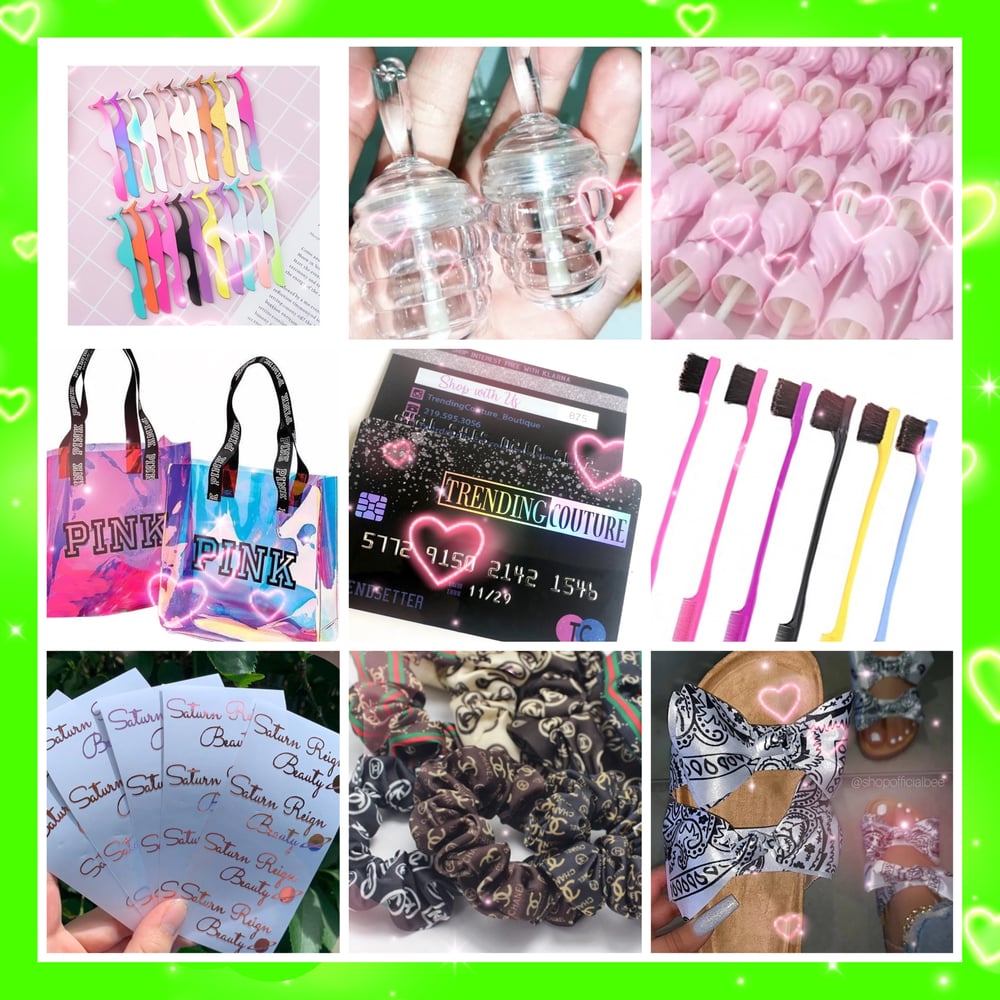 Choose free shipping at the check out!
The list over is over 175 PAGES with photos, links and all you need to level up your business!
You will see more sales by bettering your brand, having trending products and making sure everything looks professional!
HERES THE AMAZING part:
ONCE YOU HAVE ACCESS. You ALWAYS will for when it's updated and new plugs, vendors are added. New vendors will be added WEEKLY.
Please make sure you leave a NOTE with your GMAIL ACCOUNT ONLY that you need the list sent too!
There will be dozens and dozens of options for you to choose from! Designer products, packaging, labels, custom shipping products, wholesale clothing, lash vendors, clothing vendors, skincare, charms, shoes, men's designer products, Nike, Jordan's, etc, replica products, exclusive designer jelwery, body care, lipgloss tubes, supplies and SO MUCH MORE.
Planet Venus did the digging on the deals so you don't HAVE TOO!
Y'all don't wanna miss out on this list.
Elevate your business today and start seeing more sales.
Please leave a GMAIL account to share the list too.