The Body Shop Fall in Love Collection 🍁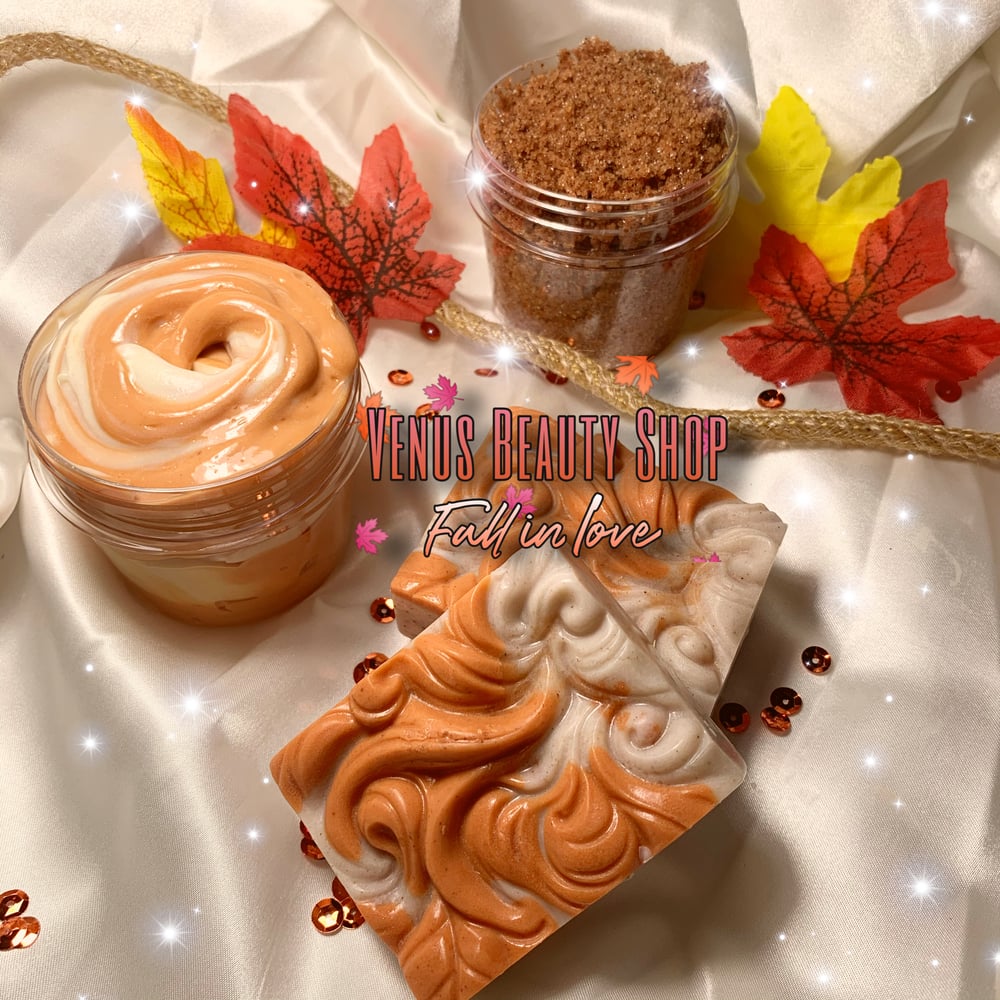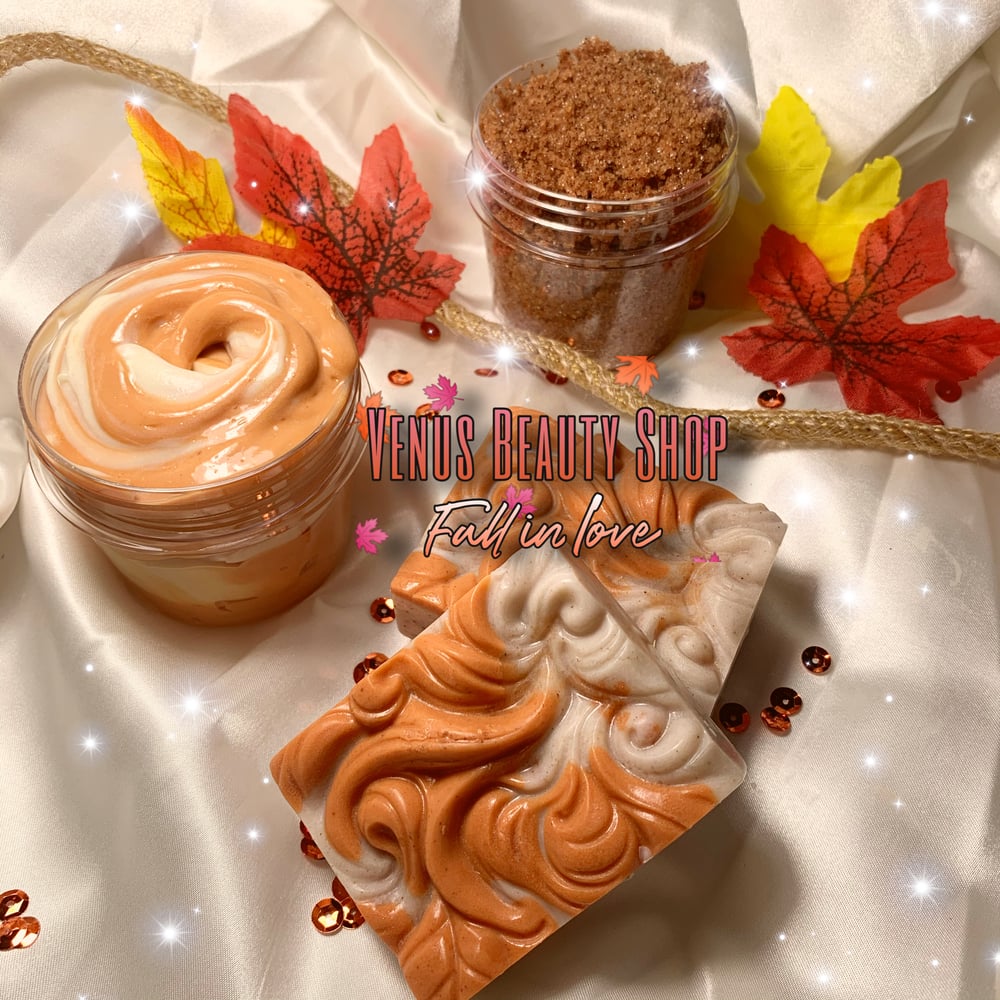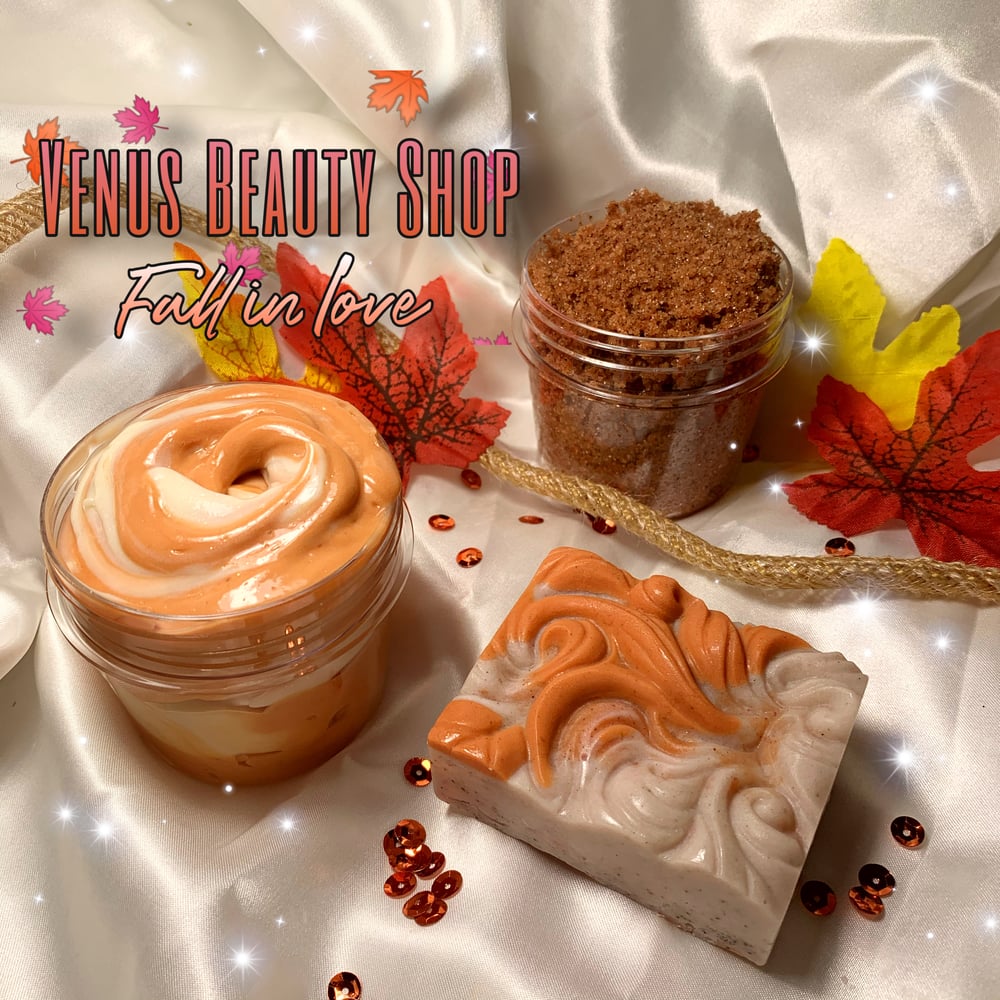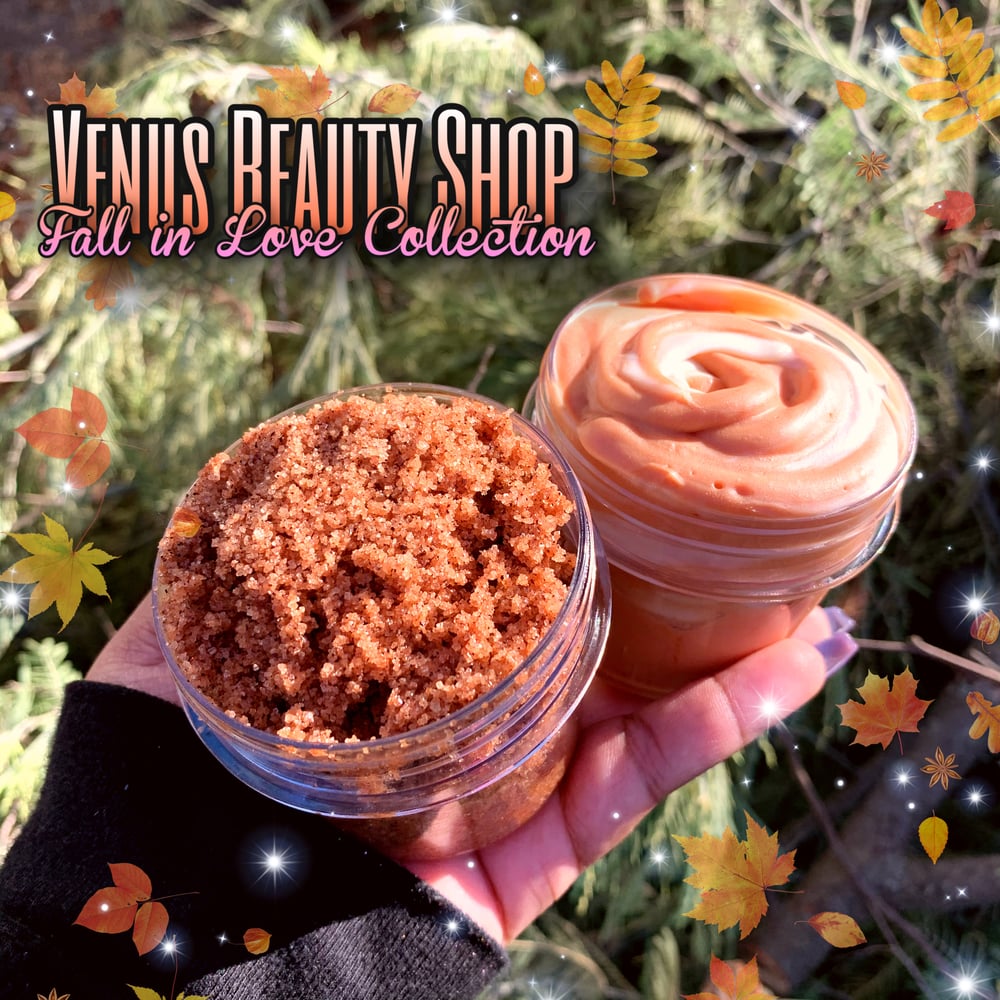 This collection offers a pumpkin Vanilla Latte soap, a whipped pumpkin chai soap and a "fall in Love" Apple pumpkin sugar body exfoliator!
You can buy singles or purchase in a bundle. They are hand made and made to order so please allow 1 week for shipment!
Ingredients:
Body butter:
Whipped Shea, coconut, mango butter, jjo a oil, avocado oil, sunflower oil, vitamin e and almond oil! Also made using natural vanilla and pumpkin fragrance.
Body scrub:
Organic pure cane sugar, apple sugar, pumpkin fragrance, vanilla fragrance, avacado oil, vitamin e and coconut oil
pumpkin soap:
Created using a melt and pour process, using natural, organic, Shea butter infused soap base. Infused with jojoba oil, coconut oil, sweet almond oil, sunflower oil and grape-seed oil, to nourish and clean the skin. Made using natural coffee grounds, vanilla essence and pumpkin fragrance.
Vanilla Pumpkin latte Soap

Pumpkin Chai Body Butter

Apple Pumpkin Body Exfoliator

Fall in Love Body Shop Bundle (All 3 items)