Venus Biotin Hair Growth Serum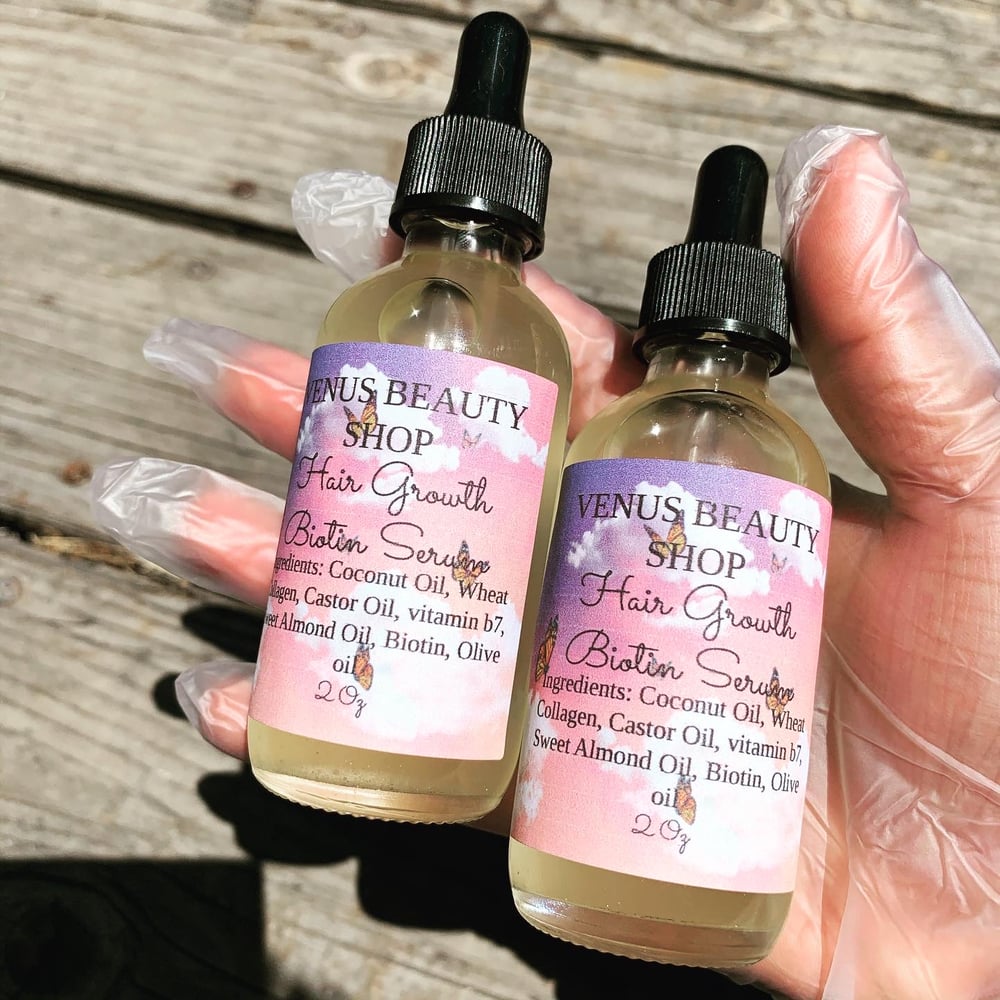 Venus Beauty now has Hair Growth serums!!! This formula has grown my own hair immensely and I'm so excited share it with y'all! Perfect for all hair types and porosities!

This formula is created with Castor all, Vitamin E, Vitamin B7, Biotin, wheat Protein, collagen, sweet almond oil, coconut oil and last but most least, police oil! These ingredients have been proven to promote healthy, shiny, longer hair!